Posted February 3, 2021
Pam Nation joins DDS
DDS (Distributor Data Solutions) announced that electrical distribution and e-commerce veteran Pam Nation has joined its team as head of a new Customer Success initiative.
---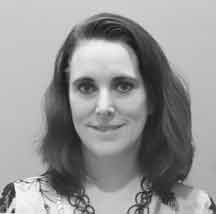 Prior to joining DDS, Nation served as e-Business analyst at Springfield Electric Supply Company, an electrical distributor based in Illinois and one of DDS' longest distributor customers, where she helped spearhead Springfield's data management and webstore initiatives, overseeing internal process improvements as well as substantial growth of their online sales channel.
"With Pam's many years of working in the electrical industry she brings invaluable insight into the distributor's journey and their need for integrated data as a way to help their customers make informed decisions," said Matt Christensen, DDS president . "We are excited to have her join the DDS team to further enhance our customer success experience. As more distributors go online, we saw the need to expand our expertise and our processes to deliver seamless execution."
Nation will be instrumental in helping build customer loyalty and long-term client relationships.
"Having been a key contact at of one of DDS' original customers I know first-hand that the service and content delivery DDS provides to distributors and manufacturers is first-class, and there is no one else like them in the industry," said Nation. "They provide a customer-focused data service which helps distributors get the information they need—in the format they need it—to provide a superior customer experience and sell effectively on their online platforms."
Headquartered in Salt Lake City, DDS is an e-commerce product content provider that currently works with more than 450 manufacturers across multiple industries.