Posted February 3, 2022
Grainger's 2021 sales up 10.4 percent
Grainger reported that sales of $3.4 billion in the fourth quarter 2021 increased 14.2 percent compared to $2.9 billion in the fourth quarter 2020.
---
For the full year, sales of $13.0 billion increased 10.4 percent compared to $11.8 billion in the prior year. Customer demand continued to be strong, fueling double-digit revenue growth in both segments.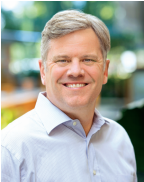 "The second year of pandemic impacts brought a unique set of challenges in 2021. The Grainger team successfully navigated these challenges by helping our customers run their businesses effectively and stay safe. The team's relentless focus on doing the right things, the right way, allowed us to deliver on our operational and financial expectations for the year," said DG Macpherson, chairman and chief executive officer. "We look forward to continuing to support our customers in 2022 and are confident in the path ahead."
For the fourth quarter, net earnings of $283 million, or $5.44 per diluted share, compared to earnings of $168 million, or $3.12, in the same period last year.
Full-year net earnings of $1.04 billion, or $19.84 per diluted share, were up from earnings of $695 million, or $12.82, in 2021.
In the High-Touch Solutions N.A. segment, fourth-quarter sales were up 14.7 percent and up 16.3 percent on a daily, constant currency basis versus the prior year fourth quarter as investments in marketing, merchandising, and on-site services, coupled with a strong demand environment, continued to drive volume growth in nearly all customer segments.
In the Endless Assortment segment, sales were up 13.4 percent and up 20.6 percent on a daily, constant currency basis versus the fourth quarter of 2020, as the segment continued to acquire new customers and grow sales with existing customers.