Posted February 5, 2020
Pennsylvania Scale Company hires Siegrist
The Pennsylvania Scale Company announced the recent hiring of Peter Siegrist, a former PA Scale employee who is returning to the company after 16 years.
---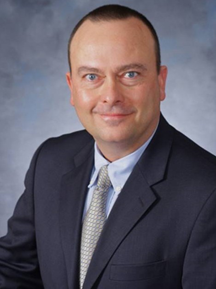 Previously, Siegrist was vice president of sales and marketing at Pennsylvania Scale and then was vice president at Doran Scales Inc. He is returning to PA Scale to head up the sales team.
"The Pennsylvania Scale Company brings weighing accuracy and reliability to the smallest parts and the largest containers. Being able to bring Peter Siegrist back onto the team as sales manager means that PA Scale can help our dealers and clients improve operations with quality products. We're confident that our new sales manager can help meet our goals for 2020 and beyond," the company said in a press release.
Headquartered in Lancaster, Pennsylvania, Pennsylvania Scale is a manufacturer of airport baggage scales, bench scales, scale indicators, floor platform scales, and barrel scales for a variety of industries, including airports, OEMs, and warehouse distribution.