Posted February 8, 2018
Robroy Industries names Tahiliani CFO
Robroy Industries promoted corporate controller Vijay Tahiliani to the position of chief financial officer.
---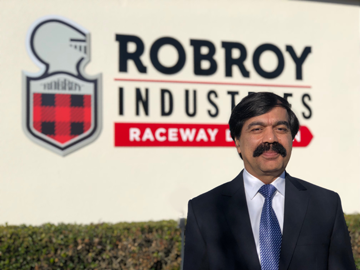 During his 20-year career, Tahiliani has served in various roles within the organization's IT and accounting departments.
"The thing I love best about Robroy Industries is that the individual is able to define their own destiny," said Tahiliani. "Any time I wanted to take on a new challenge, I had a chance to do so. I am very thankful for Robroy Industries and each opportunity they have allowed me."
Tahiliani joined Robroy Industries in May of 1998 as a program analyst within the IT department. He took an interest in accounting and in six months was promoted to manager of financial system development.
In 2004, Tahiliani completed his CPA and was promoted to Raceway division controller. He became division controller for Robroy's oil and gas division in 2012 and was promoted to corporate controller in 2016.
"I firmly believe that cultivating talent from within builds a strong corporate culture and I am thrilled whenever someone from within the organization is promoted," said Rob McIlroy, CEO of Robroy Industries. "Vijay is a results-driven professional who has taken on every new challenge and excelled. Throughout his career, Vijay's passion and aptitude has continued to create value within our organization."
Robroy Industries is a manufacturer of electrical products including PVC-coated conduit and fittings, non-metallic enclosures, galvanized elbows, couplings, nipples and the original Korns clamps.