Posted February 11, 2019
Walter appoints regional president
Cutting tool manufacturer Walter announced the appointment of Richard Garrick as president of Sales Region World West.
---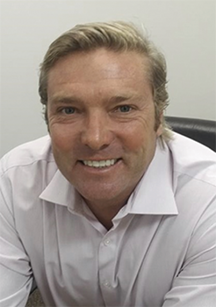 The announcement was made by Mirko Merlo, president of Walter AG, which includes the U.S. Garrick will report to the president of Walter AG, and will be part of the Walter executive management team.
In his position, Garrick will be responsible for leading and managing the sales performance of Sales Region World West, comprised of Walter US, Walter Brazil, Walter Mexico and Walter Canada. He was formerly the president of tool manufacturer Precorp, which joined Sandvik Machining Solutions in 2013.
"Having executed a successful integration of Precorp into Sandvik Coromant, Richard has an excellent knowledge of the American cutting tool market. He has broad leadership and management experience and an entrepreneurial spirit," Merlo said.
Richard Garrick added, "I look forward to being a part of Walter, a well-known and well-respected brand in cutting tools. Walter is a leader in its field and I welcome the opportunity to take the company forward and continue its growth.