Posted February 16, 2022
Relevant Industrial to acquire Rawson/ICD
Relevant Industrial, a distributor of instrumentation and automation, rotating equipment, valve, purification, and thermal equipment solutions, has agreed to acquire Houston-based Rawson/ICD Inc.
---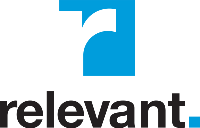 As part of the overall transaction, Rawson/ICD's commercial building automation team will be acquired by Building Controls & Solutions, headquartered in Dallas. Over the past 65 years, Rawson/ICD has provided valves and valve automation, instrumentation, process control systems (PCS), steam solutions, commercial building controls, and process measurement.
Relevant Industrial, with the addition of Rawson/ICD, will have over 400 employees, throughout 35 locations.
"Our company's commitment to an exceptional customer experience and success for our supply partners will be amplified with the addition of Rawson/ICD to the Relevant Industrial family," said John Carte, Relevant Industrial CEO. "They have a customer-centric culture that directly aligns with Relevant's mission. Additionally, Rawson/ICD's recent performance shows that customers value their focus on cutting-edge solutions, which provides opportunities for growth for our suppliers and team members – a perfect fit with Relevant's values."
Eric Chernik, Building Controls & Solutions' CEO, noted, "We are excited to bring together two strong Building Automation and Controls teams by integrating ICD's commercial division into our business. The addition of ICD's commercial group enhances our position as a distributor and service provider that brings global product brands and inventory together with local in-market technical resources. Together our enhanced solutions will bring customized, value-added services to our commercial building customers every day."
Based in Houston, Relevant Industrial LLC was formed in 2010 to acquire Wilson Mohr, which traces its roots back to 1965.