Posted February 17, 2022
Streamlight names new national sales manager
Streamlight Inc. announced the promotion of Mike Garrett to national sales manager-West for the company's Industrial/Fire division.
---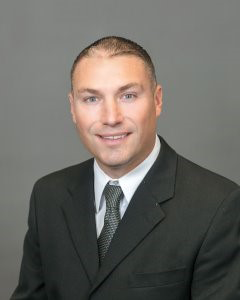 Garrett will be responsible for leading the Industrial/Fire sales team in the West to achieve the company's sales goals for the industrial and fire markets. Additionally, he will be responsible for maintaining distributor and agency relationships as well as developing marketing strategies for the division.
Garrett joined Streamlight in 2011 as West Coast regional sales manager for the division. Prior to working for Streamlight, Garrett was a sales representative with Clark & Associates, a leading manufacturer's representative company. He also worked for R.S.Hughes, an industrial products distributor.
"Mike has been an outstanding contributor since he joined Streamlight almost 11 years ago," said Michael F. Dineen, Streamlight vice president, sales and marketing. "He came to us with a broad range of sales experience and a strong background in both the industrial and fire markets, which allowed him to hit the ground running. But his success over the years has come from his hard work and dedication to Streamlight and the products we manufacture. We look forward to his continuing contributions."
Garrett received a Bachelor's Degree from the University of Arizona. He resides in Chandler, Arizona.