Posted February 25, 2021
Futey named Wright Tool president
Tom Futey has been named president of Wright Tool Company, becoming just the fourth person to serve in that role in the company's nearly 100-year history.
---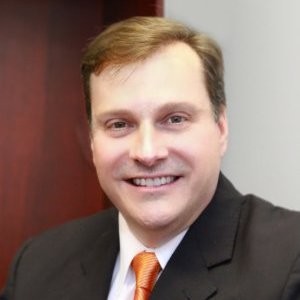 Tom Futey
"Tom shares my values of Wright Tool continuing to be a management-owned, privately held company in Barberton, Ohio since 1927, and striving to remain a world-class USA manufacturer of the best hand tools for professional use in the industrial and construction markets," said Terry Taylor, chairman and CEO of Wright Tool.
Futey started with Wright in 1993 as vice president of finance and advanced to become a shareholder, director, officer and chief financial officer in 1998. He was an integral part of the management succession buyout of Dick Wright finalized in 2007, and has led many other important initiatives in marketing, sales and technology.
"At Wright, our vision has always been to ensure confidence and protect those that are building our tomorrow. And when we do that, we're forging more than just tools. We're forging partnerships. We're forging respect. Something we don't intend to lose anytime soon," said Futey.
Futey resides in Aurora, Ohio. He has been married to his wife, Kathy, since 2005, and together they have three adult children. He is a graduate of St. Ignatius High School and has degrees from Case Western Reserve University and the Weatherhead School of Management. Since 2016, Futey has served on the board of directors for Cornerstone of Hope, a non-profit organization offering comprehensive bereavement support services and was recently named its chairman of the board.