Posted March 1, 2019
Radians names new VP of industrial sales
Radians Inc. recently promoted Dave Larimer to vice president of industrial sales.
---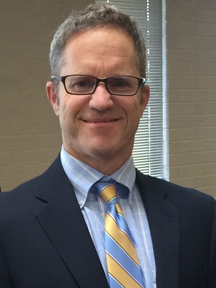 Larimer has 30 years of experience in the safety industry and has been with Radians since 2007. He started as a regional sales manager for the Western region before moving into business development.
For the past two years, Larimer has served as national accounts director, managing large company accounts.
"Larimer has proved himself over and over again, with his in-depth industry and product knowledge, his sales acumen, and his ability to build high-performance teams," said Bill England, Radians president.
Prior to Radians, Larimer worked in leadership positions for regional and national safety distributors as well as safety product manufacturers.
In his new role, Larimer will be responsible for developing strategic plans based on company goals that will promote sales growth and customer satisfaction for Radians.
"I look forward to motivating the sales team and network of independent manufacturer reps to aggressively grow the Radians brand while leveraging Radians' investment in product line expansion and acquisition," Larimer said.