Posted March 2, 2021
Wooster Products celebrates 100th anniversary
Wooster Products, a supplier of anti-slip safety stair treads and walkway products, is marking its 100th anniversary with a year-long celebration of activities and promotions.
---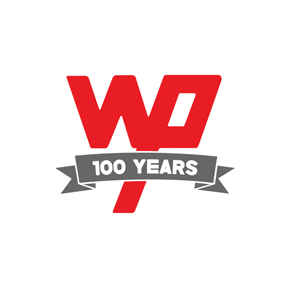 Wooster's anti-slip products for new construction, renovation and OEM applications are found in commercial and industrial settings worldwide.
Ferrogrit cast iron stair treads, Alumogrit cast aluminum stair treads, and Spectra, Supergrit, Stairmaster and Flexmaster extruded aluminum stair treads can be found in stairwells within buildings and structures across all industries. In addition, Flex-Tred pressure sensitive adhesive anti-slip tapes and Walk-A-Sured and Safe-Stride coatings enhance the safety of non-stairway applications for commercial and industrial applications. The company continues to pioneer the safety industry with inventions like their NITEGLOW photoluminescent (glow-in-the-dark) product which allows safe egress in darkened environments.
The Loehr family started the enterprise and ran it for three generations before selling in 1980. The second generation of the Arora family currently manages the company.
In a business that is all about keeping people safe, it is not surprising that relationships are so vital to the culture of the company which boasts many long-tenured employees.
"We've been fortunate to work with so many great customers, architects, representatives, distributors and employees over the years," said Poonam Arora Harvey, president. "'Make Every Step A Safe One' has been our mantra for many decades and continues to guide us in our daily work, whether we're developing new products or making them safer for the environment."