Posted March 5, 2019
NetPlus Alliance names new marketing director
NetPlus Alliance has named Robert Louden marketing director of the industrial and contractor supplies buying group.
---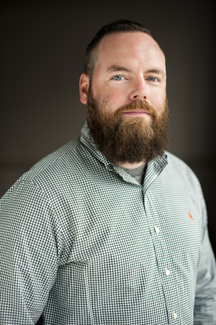 "NetPlus Alliance has a history of strong leadership in this industry and a reputation for its progressive approach to marketing. Because of this, they've seen great growth over the past few years," Louden said. "I can't think of a better time to join the NetPlus team."
Louden has more than 15 years of marketing experience in the financial, manufacturing and technology industries, and is an active member of the American Marketing Association.
"We are excited to welcome Robert to the NetPlus Alliance team. Robert has a background in delivering innovative digital and brand marketing strategies that drive profitable growth," said Jennifer Murphy, president of NetPlus Alliance. "His experience will help us continue to grow – strengthening our brand and expanding programs on behalf of our distributor and manufacturer members, which in turn supports their growth, as well."
"NetPlus has been successful in creating a strong community of distributors and manufacturers, who work together to reach their goals. I am thrilled to be joining such a customer-centric organization," Louden said.
NetPlus Alliance also announced Melissa Obenshain has been promoted to operations manager. Obenshain has been with NetPlus Alliance for nearly three years, starting her tenure at the company as an intern through the University at Buffalo. She manages customer service and the general business operations for the buying group.