Posted March 10, 2021
Curb Roller Manufacturing appoints GM
Curb Roller Manufacturing appointed Jesse Smith as its new general manager, overseeing the day-to-day operations and helping drive production goals.
---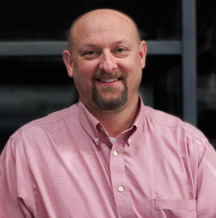 "Jesse shares our family values in business, and his experience has given him great insight into the needs of our core customers," said Seth Ulmer, sales manager for the manufacturer of shaped concrete roller screeds. "He has an outstanding track record in coordinating both internal and external logistics and will be a valuable asset to our customers as we begin the new year."
Smith has 15 years of management experience in the agricultural industry where he was most recently an operations manager for a large farmer's cooperative. In that role, Smith was responsible for overseeing operational efficiency, personnel logistics, managing large scale construction projects and ensuring compliance with safety regulations.
"I'm excited to be part of Curb Roller Manufacturing," said Smith. "Not only do they make quality, innovative products for the concrete market, but they're a hometown company that's built here in Kansas and dedicated to their customers' success. They're right in line with my values."
Smith graduated from Fort Hays State University, located in Hays, Kansas, with a Bachelor's in Agriculture Business. He resides in Holton, Kansas with his wife and three children.