Posted March 16, 2020
Industry veterans form C3Consulting
C3Consulting has begun operations and is available to support new clients in the United States and Canada.
---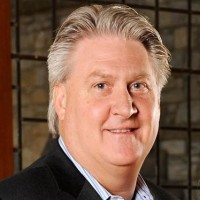 With a team that brings decades of senior level sales, marketing and operations experience, C3Consulting will support industrial-focused manufacturing and distribution companies in their efforts to achieve sustainable profitable growth.
C3Consulting will work with clients to dramatically improve their "Go-To-Market" processes, including customer segmentation, customer relationship management (CRM), brand building, product/category development, E-commerce and communications. Developing the right processes, identifying the right metrics and executing with effectiveness and efficiency are the essentials for business performance excellence that C3Consulting enables its clients to instill in their organizations.
"We created C3Consulting to help our clients win in the marketplace," said Craig Martin, vice president and co-founder of C3Consulting. "We're very excited to work with our clients to customize growth strategies and tactics that have been proven to be successful in the industrial marketplace in a way that meets their unique needs based upon their specific organization dynamics, markets and customers."
Martin was previously vice president of sales for Kennedy Manufacturing.