Posted March 18, 2020
ARC Abrasives celebrates 60 years
ARC is celebrating 60 years of serving the metalworking industry with proprietary and high performance abrasives.
---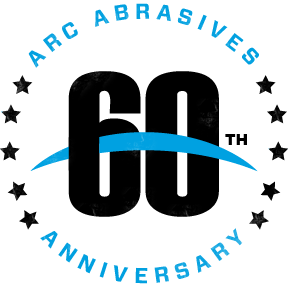 ARC Abrasives, an abrasive manufacturing company that provides proprietary and high performance abrasives for the metalworking industry, will recognize customers, employees, and the community for contributing to the company's growth and longevity.
In 1960, Zerla and Si Stayman's dream came true in the town of Troy, Ohio. ARC Abrasives, Inc. began by using a Mixmaster to create the adhesive for the company's first product, the PSA disc.
Initially, the company consisted of five people working out of a rented garage. As the PSA discs grew in popularity, more products were introduced such as cartridge rolls and other specialties. As the product lines expanded, so did the facility. The Staymans moved ARC Abrasives Inc. to a different location in 1985. After the relocation, ARC Abrasives started producing belts, quick-change discs in 1992, and flap discs in 1998.
Today, under second-generation ownership with Tony Stayman, a state-of-the-art manufacturing facility, and over 100 employees, ARC Abrasives is one of the nation's largest abrasives converters and proudly supports American manufacturing companies.
Click here to view a 60th anniversary celebration video.