Posted March 20, 2019
DDI System will host a live, online event for distributors looking to learn more about eCommerce as an extension of their business.
---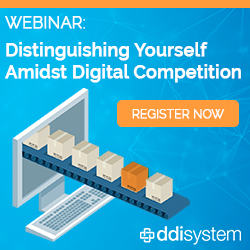 The webinar, to be held Tuesday, March 26 at 11 a.m. ET (8 a.m. PT), will discuss what it takes to compete with digital giants and provide top considerations as distributors evaluate eCommerce as a core business strategy.
DDI System's Inform ERP Software is a leading, industry-specific solution for wholesale distributors. Inform eCommerce Pro works in conjunction with Inform ERP to give distributors an end-to-end solution for today's modern-day distribution challenges.
Learn more about the event and register here!