Posted March 28, 2019
IBS founder dies
John. T. "Jack" Butcher Jr., founder of Industrial Bolt & Supply Inc. in Auburn, Washington, passed away on March 24. He was 79.
---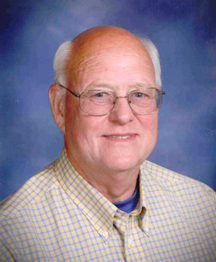 Butcher founded the distributorship in 1977, which he managed for 30 years with his wife, Linda. It grew from two employees to more than 40 employees with salespeople in seven Western states.
Butcher previously served on the board of directors of the Specialty Tools & Fastener Distributor Association (STAFDA). He retired in 2007 and sold the business to his children. His daughter, Michelle St. John, is president of IBS and also served as 2018 STAFDA president. His son, Derek Butcher, is CEO of IBS.
A lifetime member of the Episcopal Church, he grew up attending St. Luke's Memorial in Tacoma and later joined The Church of the Good Shepherd in Federal Way, Washington. He was an active member of his local Rotary Club in Federal Way for 30 years and served as its president in 2000. His membership in this philanthropic organization twice afforded him the opportunity to participate in polio eradication efforts in Ethiopia, immunizing children with the life saving polio vaccine, a cause that was dear to his heart, as he had suffered from polio as a child.
"Jack loved people and his community and generously supported local causes with his time and contributions; he especially cared about bringing services to the under-served, fostering the arts, and increasing opportunities for youth," according to his obituary.
Donations in his name may be made to Global Polio Eradication Initiative http://polioeradication.org/financing/donate/, or The Church of the Good Shepherd, Federal Way – Buildings & Grounds - P.O. Box 3108, Federal Way, WA 98063.