Posted April 9, 2020
ISA introduces The Channel
by Rich Vurva, Industrial Supply magazine
The Industrial Supply Association announced a new communications tool called The Channel to keep members abreast of information pertinent to their businesses.
---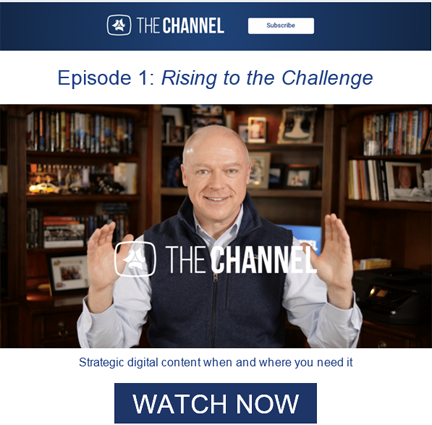 The idea was developed following cancellation of ISA's Atlanta convention as a result of the COVID-19 pandemic.
"Here's what you can expect from The Channel. It's going to be easy-to-watch, easy-to-digest content that's spot-on relevant and impactful to your business," according to Ed Gerber, ISA president and CEO in the first episode posted on the ISA website and sent to members.
Gerber says The Channel will provide strategic content on demand, when you need it, where you need it and easy to share with colleagues.
Seven drivers of success
The effort revolves around ISA's seven drivers of success: Go-to-market strategy, talent recruitment and retention, employee development, technology, analytics, lean processes, and channel connections. He says relevant drivers will be displayed in each episode. Funding for The Channel is made possible by the ISA Foundation.
"After cancelling ISA Atlanta, we had a call to action asking members to consider donating to the foundation to keep momentum going," Gerber says. To date, the association has received more than $100,000 toward its $150,000 fundraising goal.
The next episode of The Channel will feature the launch of the ISA Advisor on April 14 and a webinar on April 21 featuring economist Alan Beaulieu's economic forecast. Click this link to view the first episode.