Posted April 20, 2020
PULSEROLLER names director of business development
PULSEROLLER has appointed Steve Inabnit as the director of business development for the company's North American operations.
---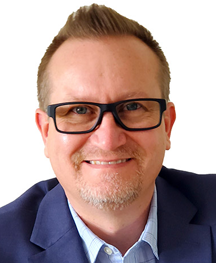 Inabnit has been operating in this capacity since his hiring in September of 2019 in tandem with Tim Barnes, who has been the company's director of business development since 2004. Barnes retired earlier this month.
"I feel fortunate to be stepping in for Mr. Barnes and to have the opportunity to work with such a talented and seasoned group of professionals," said Inabnit.
Inabnit has more than 25 years of experience in the industrial electronics and material handling industry.
PULSEROLLER is the brand name for a family of 24V DC motorized drive products and controls.