Posted April 22, 2022
New South Construction Supply to acquire American Contractors Supply
New South Construction Supply has signed a letter of intent to acquire American Contractors Supply.
---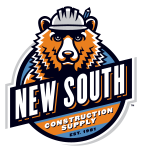 Based in Greenville, South Carolina, New South is a distributor of construction products to commercial and residential general contractors and subcontractors across the Southeastern United States
ACS is a distributor and supplier of tilt-up products based in Atlanta, Georgia.
"I am happy to welcome Jason Reuter, president and CEO of American Contractors Supply, and his team to the New South family. We look forward to our companies joining forces to become one of the nation's largest distributors in the tilt-up concrete construction space," said Jim Sobeck, president and CEO of New South Construction Supply.
Abhi Singh, executive vice president and COO of New South Construction Supply, said the "transformational acquisition," the second in less than a year, exemplifies New South's commitment to being a customer-first partner and is a prime example of the company's commitment to advancing competitive choice in the industry, through strategic growth. "We are thrilled to work with the ACS team, and we can't wait to leverage our combined strengths to set the new service standard in the tilt-up market throughout the eastern United States." .
"In evaluating strategic alternatives for ACS, we were clear on the three things we wanted in a buyer – a major opportunity for our associates to grow, a company that shared our customer-first approach, and a great team that would appreciate, and build on, our years of success. After speaking with Jim, Abhi, and Barrett [Cooke, CFO] both Ron Barteski, our GM and CFO, and I knew this was the team to join. Together, we are going to be able to service contractors throughout the entire East Coast and enhance our position as a trusted resource, not just a vendor," said Jason Reuter, president and CEO of American Contractors Supply.
The acquisition is expected to close in the second quarter of 2022 and American Contractors Supply will maintain operations under the New South Construction Supply name. Upon close, Jason Reuter will assume the role of Division President of Tilt-Up, and Ron Barteski will assume the position of Division Vice President, Operations of Tilt-Up. Together they will lead all tilt-up activities for New South Construction Supply.