Posted April 25, 2023
Motion names new senior vice president and CFO
Motion Industries, Inc., a distributor of maintenance, repair and operation replacement parts, and a provider of industrial technology solutions, has promoted Patrick Cummings to senior vice president and chief financial officer, effective immediately.
---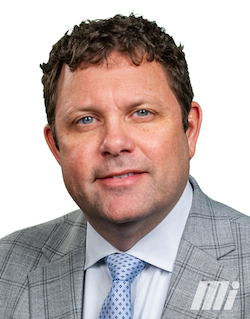 Cummings graduated from the University of Alabama at Birmingham in 2006 with a Bachelor of Science in accounting. He began his career with Ernst & Young in 2006. In 2011, he moved from public accounting to industry, joining Walter Energy as their Internal Audit Manager.
He joined Motion in 2012 as assistant vice president of corporate compliance. Since then, he held the position of U.S. controller from 2014-2019, before becoming vice president of financial planning & analysis. He was then asked to serve as interim CFO after Greg Cook, who previously held that role, moved to the U.S. Automotive Group at Genuine Parts Company (GPC).
"Patrick will become a vital part of the Motion executive team, leading Motion to achieve our financial goals in the coming years," said Motion President Randy Breaux. "His promotion is well deserved. It makes me extremely proud and happy that after a nationwide search, the Motion candidates proved to be the 'best in class,' which says a lot about Motion, our succession planning/process, and our teammates."
Cummings will report directly to Breaux. He will also work closely with Bert Nappier, executive vice president and chief financial officer of GPC, and the CFOs of the other GPC business units worldwide.