Posted April 28, 2022
Grainger posts 18.2 percent sales gain
Grainger reported sales of $3.6 billion for the first quarter of 2022, an increase of 18.2 percent compared to $3.1 billion in the first quarter 2021.
---
The increase was driven by strong performance in both the High-Touch Solutions N.A. and Endless Assortment segments.
Net earnings of $366 million, or $7.07 per diluted share, compared to $238 million, or $4.48, in last year's first quarter.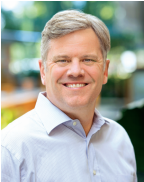 "The Grainger team performed extremely well in the first quarter, with strong financial results supported by a robust demand environment. We continued to execute against our key growth initiatives, drive operational excellence and strengthen our culture," said DG Macpherson, chairman and CEO. "Despite the ongoing inflationary and supply chain challenges, we are well positioned for a successful year."
Sales in the quarter increased16.4 percent on a daily basis compared to the first quarter of 2021, which had one less selling day.
In the High-Touch Solutions N.A. segment, daily sales were up 18.2 percent versus the prior year first quarter due primarily to solid price realization and strong growth with both midsize and large customers across all end markets.
In the Endless Assortment segment, daily sales were up 10.4 percent, versus the first quarter of 2021, or up 17.4 percent on a daily, constant currency basis, reflecting the impact of the depreciating value of the Japanese Yen on sales in the quarter.