Posted April 29, 2019
IWDC names regional sales manager
The IWDC has appointed Greg Mayer Northern regional sales manager.
---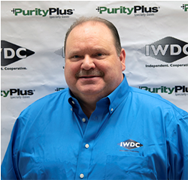 In this role, he will be responsible for promoting IWDC's value proposition to membership and driving profitable growth of its vendor partner brands and Weldmark brand.
He was previously national sales manager for Direct Wire & Cable. Prior to that, he worked for ORS Nasco selling into the welding/industrial channels, and has also worked for Weldcraft, a division of ITW. He began his career with Jackson Products in 1996 as a district sales manager.
Mayer lives in Pittsburgh, Pennsylvania, with his wife, Kathy, and their two children. Born and raised in Pittsburgh, he is an avid Steelers and Penguins fan, enjoys all sports and spending time with his family and friends. He is a graduate of Robert Morris University.