Posted May 2, 2023
Kohl to give STAFDA address
Russell Kohl, president and CEO of Diablo/Freud Tools in Atlanta, Georgia, will deliver the Associate State-of-the-Industry address during the Specialty Tools & Fasteners Distributors Association Convention & Trade Show in San Antonio. His General Session presentation is Monday, November 6.
---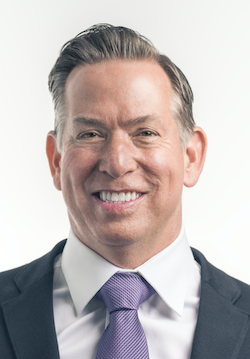 Founded in 1960, Diablo and Freud supply a full line of high-quality power tool accessories that includes saw blades, router bits, recip blades, shaper cutters, SDS-Plus and SDS-Max hammer drill bits, bonded abrasives, and more. The corporation owns, operates, and manufacturers in Italy, Switzerland, Germany, China, and the U.S.
Since joining Diablo/Freud Tools in 2000, Kohl has engineered the company's North America strategic direction, operational performance, brand recognition, and rise in stakeholder value. This period has been marked by unprecedented growth resulting in a 60x increase in business. Kohl also assists in Diablo/Freud's overall global strategy and manufacturing direction.
His extensive background in sales, finance, marketing, operations, and product development has resulted in the successful introduction of new brands and divisions for the company. Under Kohl's leadership, Diablo/Freud Tools launched its premium line of construction cutting tools and its most successful brand, Diablo.
At the beginning of his career, Kohl held successful positions in sales, marketing, and product development with the DeWalt division of Black & Decker for 10 years. While working primarily on the company's profitable launch of its "yellow tool" line, this brand became one of the most thriving in the industry at the time, growing into a billion-dollar product line.
Kohl also spent time as vice president of new product development, marketing and sales at Peachtree Doors and Windows, Atlanta, where he oversaw a 30% growth in the company.
STAFDA's 47th Annual Convention & Trade Show is open to members only. Registration opens at 8 a.m. Central on June 26 from the members-only section of stafda.org.