Posted May 3, 2021
Drillco names director of sales
Drillco Cutting Tools Inc., Baton Rouge, Louisiana, announced the appointment of Tracy Miller as director of sales, Western USA.
---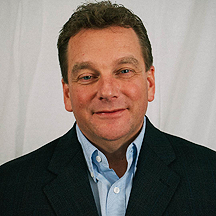 Miller started in the cutting tool business as a tool maker and transitioned into sales early on in his career. He is extremely knowledgeable about the cutting tool industry and brings a strong background in all aspects of metal cutting, sales and distribution support, product development, marketing, and Lean manufacturing.
In close collaboration with Drillco's distributor partners, Miller will be tasked with the responsibility of increasing Drillco's sales and market share in the U.S. With Miller's strong technical knowledge, he will be an additional asset by helping drive sales through Drillco's distribution partners with joint end user visits, product training, and demonstrations, the company said in a press release.
Miller will cover the western half of the U.S. for Drillco, supported by its network of manufacturer's representatives.
"Drillco continues to invest heavily in people, manufacturing, and technology to ensure we are strategically aligned with the evolving needs of our customers. Given his proven track record of implementation and execution, and his strong technical knowledge of cutting tools, we are confident that Tracy will accomplish his and the company's goals for the future," said Mark Wilcox, president of Drillco.