Posted May 8, 2019
Meltblown Technologies names plant manager
Meltblown Technologies announced that Charles Petrone has joined MBT as plant manager.
---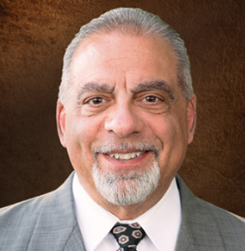 Petrone is an experienced and well-respected operations leader in the spill control industry, having spent 20 years in various roles from finance to operations for the Brady Corporation, primarily focused in the spill control category. He will be responsible for managing all aspects of MBT operations based in Sandersville, Georgia.
"My fundamental understanding and belief is that success is a result of a team effort, which is in perfect alignment with Meltblown Technologies philosophy and culture," Petrone said.
"Charles is joining our team at exactly the right time. Our incredible growth driven by innovation and built on strong distributor relationships has positioned us for rapid operations expansion. Our goal is to build infrastructure to support our partners' needs while keeping the organization lean and productive. Charles' vast experience will enable us to do this while keeping our interactions with customers seamless," said Rich Glancy, managing partner for Meltblown Technologies.