Posted May 15, 2019
Viega executive joins Plumbing Manufacturers Intl. Board
Martin Knieps, director of technical marketing for Viega LLC, has been selected to join the board of directors of Plumbing Manufacturers International (PMI).
---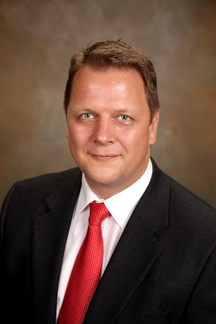 Knieps will serve a two-year term on the seven-member board. PMI is the not-for-profit association of plumbing product manufacturers and advocates for plumbing products and technologies meeting high safety and performance standards. Group members produce 90 percent of U.S. plumbing products and represent more than 150 brands.
"It's an honor to be chosen to serve on the board of an organization doing such important and necessary work," Knieps said. "I look forward to providing the perspective of manufacturers of 'behind the wall' equipment, such as Viega's pipe fittings and joining systems."
Knieps, who joined Viega in 2006, has been active with PMI since 2015. He most recently served on its Advocacy/Government Affairs Committee. Michael Martinez, product compliance manager at Delta Facuet Co., also was named to the board.
PMI Board of Directors President Nate Kogler welcomed both new members. "All of us on the board anticipate excellent insights from Martin and Michael, and we're eager to listen to them and learn from them," he said. "I'm sure their contributions will lead to outstanding outcomes for PMI members."