Posted May 17, 2021
Crosby Group acquires Speedbinders
The Crosby Group has acquired Speedbinders.com, a designer and manufacturer of load binders for heavy-duty load securement.
---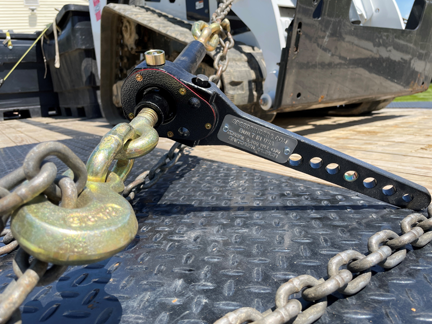 Speedbinders products provide faster tie-down and release times for drivers, and safer load securement with reduced strain and injuries.
"We are thrilled to expand our best-in-class load securement portfolio with Speedbinders," said Robert Desel, CEO of The Crosby Group. "The Torque Drive technology's dual focus on enhancing worker safety and improving productivity for drivers is a winning combination for the industry." Desel continued: "Speedbinders will provide additional opportunities for our valued channel partners, and together, we will bring this innovation to end-users worldwide."
Speedbinders' solutions include Torque Drive load binders which use a portable power drill to secure loads, eliminating the need for repetitive, manual operations common with lever and ratchet binders.
Steve Helline, founder of Speedbinders added: "It has been an incredible journey to see this business from concept to significant adoption and now a partnership with a world leader in load securement. I can't think of a better steward of my business going forward and I look forward to supporting the continued adoption of Speedbinders in the market."