Posted May 19, 2021
PFERD North America names new president
PFERD North America announced that Rafael Astacio has been appointed as the new PFERD North America president.
---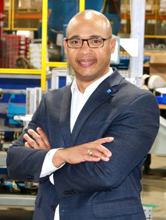 He was previously executive vice president of the NAFTA Region for the Milwaukee-based manufacturer of abrasives, brushes and power tools.
Astacio brings more than 20 years of international experience at large corporations, family-owned and start-up technology companies throughout the U.S., Canada, Latin America and Europe to lead the PFERD North America.
PFERD North America is the U.S. subsidiary of August Rüggeberg GmbH & Co. of Marienheide, Germany.