Posted May 21, 2019
Fairmont Supply names Dodds president
Fairmont Supply announced the appointment of current CFO Anthony Dodds to the expanded role of president, effective immediately.
---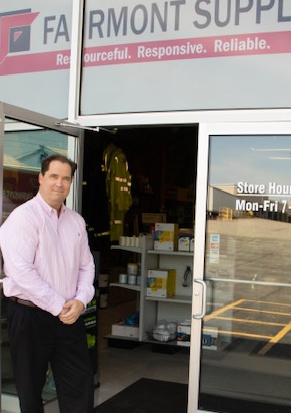 A Pittsburgh native, Dodds has spent the last three years at Fairmont Supply as chief financial officer. Prior to joining Fairmont, he served as vice president of finance and controller at Ness Technologies. Earlier he held various management roles at the H.J. Heinz Company.
A certified public account, Dodds also holds an Executive MBA from the University of Pittsburgh and an MS in Taxation from Robert Morris University.
"I'm excited to have an executive of Tony's caliber at the helm during this stage of Fairmont Supply's growth, particularly as we embark upon our 100-year anniversary in 2021," said Cormac McCarthy, Fairmont's general counsel and HR director.