Posted May 21, 2021
Kennametal names president of Metal Cutting group
Kennametal Inc. announced that effective June 14, Sanjay Chowbey will join the company as president, Metal Cutting.
---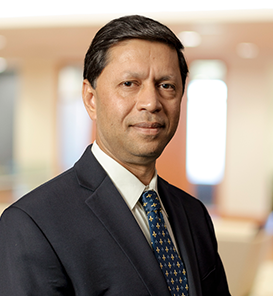 Chowbey comes to the company most recently from Flowserve, where he was president of Services and Solutions.
"Sanjay brings more than 20 years of experience in P&L roles for global industrial companies, like Flowserve and Danaher, making him well suited to continue the advancement of our Metal Cutting strategic initiatives," said Christopher Rossi, president and CEO.
Rossi added: "Sanjay will play a critical role in the ongoing transformation of the Metal Cutting business and execution of the current strategy. His considerable experience in sales, marketing and operations makes him the ideal person to lead the business as we work to leverage our newly modernized manufacturing processes to drive growth, share gain and improved financial performance throughout the economic cycle."
Chowbey will be a member of the company's Executive Leadership Team and will report directly to president and CEO, Christopher Rossi.