Posted May 28, 2019
Motion Industries names Southeast Group SVP
Motion Industries named John Watwood group senior vice president of the company's Southeast Group, effective May 1, 2019.
---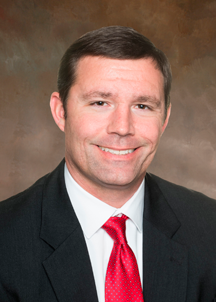 A graduate of University of North Alabama (MBA) and University of Alabama at Birmingham, (BS Industrial Distribution/Marketing), Watwood has over 20 years of experience in the industry. He has worked in various positions with AIT, Fluid Engineering and SMC before joining Motion Industries in 2008 as a fluid power specialist based out of Mississippi. He has held branch manager positions in Columbus, Mississippi, and Nashville, Tennessee, earning a promotion to division vice president, general manager of the Nashville division in 2014.
"John's experience, expertise, and leadership style are well-suited for this expanded role and will allow him to move with agility toward success. We are excited that he has accepted the challenge to grow our Southeast market and enhance our initiatives with a fresh perspective," said Kevin Storer, Motion Industries executive vice president U.S. operations.
Motion Industries president, Randy Breaux, said, "John brings an intensity we need in the
current market, along with the ability to drive strategic change through efficient operational
execution. We look forward to seeing the Southeast Operating Group's future accomplishments resulting from his influence."