Posted June 15, 2021
Hunter Industrial Fans names Braitsch channel director
Hunter Industrial Fans, a division of the Hunter Fan Company, has added Benjamin Braitsch as Channel Director for the company's Jan Fan division.
---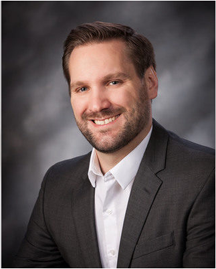 In 2019, Hunter Industrial acquired Jan Fan, a manufacturer and distributor of fixed and rolling-mount caged fan solutions for commercial and industrial workspaces.
As Channel Director, Braitsch will oversee Jan Fan's sales strategy and focus on developing, nurturing and growing the business in partnership with the brand's key accounts and distributors. Braitsch will also manage administration and customer support for sales, logistics, distribution, delivery and more.
Braitsch previously served as president and CEO and market development director for Airmaster Fan Company, responsible for all strategic business aspects as well as developing marketing and sales strategies and brand partnerships. During his five years as President and CEO of Airmaster Fan Company, Braitsch increased profit margins by 10 percent and kept employee turnover below six percent.
"Ben has a proven track record of excellence in achieving sales goals, increasing profit margins, expanding customer bases and cultivating productive and engaging workplace environments," said Mark D'Agostino, senior vice president and general manager of Hunter Industrial. "We're confident that the Jan Fan division will experience outstanding growth under his direction."
In addition to Jan Fan, Hunter Industrial specializes in high-volume, low-speed (HVLS) fans for industrial and commercial industries, including automotive, manufacturing, warehouse/distribution, food and beverage, agriculture, fitness and more. To learn more about Hunter Industrial, visit hunterfan.com/industrial.