Posted June 19, 2018
Mayhew Tools names Western region sales manager
Mayhew Steel Products named Wayne Smith as new Western regional sales manager.
---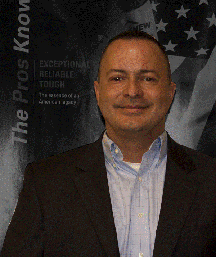 Smith has more than 15 years of account management and business development experience. He will lead a sales team comprised of independent territory representatives west of the Mississippi River.
In addition to driving sales and market share, Smith will be focused on maintaining relationships with distributors and manufacturers' rep agencies throughout his territory. He will also work closely with his sales team to identify and capitalize on new sales targets and opportunities, more specifically increasing sales of new products with existing and new customers.
"We are very excited to have Wayne join our team," said Eric Mills, vice president sales and marketing, Mayhew Tools. "His position not only fills a physical void from a territory perspective but will be key to expanding and growing our sales in existing and new markets."
Smith previously served as Tractel Inc.'s West Coast sales manager, where he helped the company expand into new industrial markets. Prior to that he served as sales manager for Denver-based automotive accessory manufacturer GT Covers.
Smith holds both an MBA and BA in Organizational Behavior from University of Redlands.