Posted June 24, 2021
Dib joins PTRA board
George Dib, director of sales, Americas, for Solve Industrial Motion Group, has been appointed to serve a three-year term on the Power-Motion Technology Representatives Association (PTRA)'s board of directors as a principal director.
---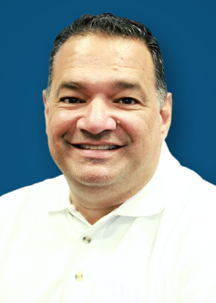 "The demand for equipment and parts in the manufacturing industry has greatly increased as our economy opens back up and board members like George will be critical in helping our members successfully navigate the shift to post-COVID operations," said Don Sutfin, PTRA executive committee member and first vice president. "George brings a depth of sales knowledge and experience that will benefit our members and leadership team."
The PTRA is an association of independent manufacturers' representatives and manufacturers that is focused on promoting the sales representation function in the power transmission and motion control industries. PTRA offers educational, networking, and professional development opportunities for its members.
With nearly 30 years of experience in the machinery industry and more than two years as a task force member of PTRA's Rep/Principal Relations Task Force, Dib will continue working with this team on best practices for building strong relationships between manufacturers and representatives. He will also serve as the board liaison for this task force.
The overarching role of the board is to serve as the governing body of PTRA, supervise, control and direct all association objectives and affairs, supervise the financial standing of PTRA, and recruit member volunteers to help further its mission.
During his five years with Solve IMG, Dib's role has evolved along with the company as it has grown through acquisition. The organization rebranded as Solve in 2020 and includes multiple bearings and power transmission brands – IPTCI Bearings, P.T. International and LMS Bearings – under a single roof.