Posted June 28, 2019
PFERD names new VP of sales
PFERD Inc. announced the appointment of Rafael Astacio to the position of vice president, sales.
---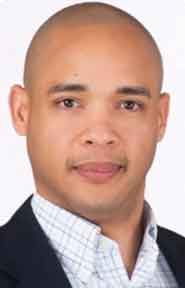 The appointment begins July 15, 2019.
In this position, Astacio will manage the overall PFERD sales operation in North America, including the development and execution of strategic sales plans, aligning sales objectives with the business strategy, forecasts and budgets. He will report directly to Gene Huegin, president.
Astacio previously was vice president, sales and marketing for Construction Robotics, Rochester, New York, a manufacturer of robotics and automation equipment for the construction industry. Prior to that he was director of sales engineering at Hilti, Plano, Texas, and held several positions with Hilti in Liechtenstein and Madrid. Hilti manufactures tools, technologies and software for the construction industry.
"Rafael brings a diverse background to PFERD having been involved not only in sales, but project management and business development. He is very familiar with our products and we are excited to have him lead our sales effort," said Huegin.
Astacio added, "As PFERD is one of the premier leaders in its field, I'm very excited about the opportunity. I look forward to cultivating and growing relationships with PFERD's diverse customer base and helping the company to not only achieve but surpass its goals."