Posted June 28, 2021
Rob Johnson named president of IPT America
Innovative Productivity Technologies, also known as IPT America, has promoted vice president of sales Rob Johnson to president of the company.
---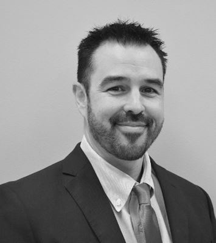 IPT America has brought production-enhancing, innovative technologies to North America for more than 20 years, including Xebec, 3arm, Roscamat, u-tap, Llambrich and SCM.
Johnson has shown impressive leadership during his tenure as vice president of sales, according to Steve Short and Mark Hauberg, co-owners of IPT. "Elevating Rob's role to president reflects our immense confidence in his ability to lead the organization, as well as his capabilities in strategy and process development," Short said. "Rob has a proven record as an experienced leader and effective communicator."
"Under Rob's leadership, we want to continue helping forward-thinking companies be more efficient in their manufacturing and machining processes by providing innovative technologies for deburring and finishing as well as ergonomic solutions for the assembly line and more," said Hauberg.
Johnson joined IPT in 2019 with a background in sales, operations, strategy development, information technology and process improvement in distribution, including DistributionNOW, E&R Industrial Sales and Updike Supply.
IPT offers manufacturing expertise and advanced technologies for the deburring and surface finishing, CNC drilling and tapping industries.