Posted June 30, 2023
Allied Motion's Robert Maida to retire
Allied Motion Technologies Inc., a designer and manufacturer of precision and specialty controlled motion products and solutions for the global market, announced June 30 that Robert P. Maida, senior vice president and group president, will retire September 30, 2023 after more than 10 years with the company. Upon his retirement, he will serve in an advisory role to the CEO.
---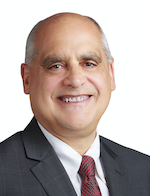 "For more than a decade, Rob has been a great partner to me and has played an instrumental role in helping shape and build Allied into the global, controlled motion solution provider we are today," said Dick Warzala, chairman and CEO. "Rob has held various key leadership positions and roles within Allied and perhaps most significantly, has always been recognized as a team player by all within the company. On behalf of the entire Allied Motion family, we thank Rob for his dedication, insight and leadership, and I am pleased that he has agreed to serve in an advisory role in the future, as we continue to drive growth and margin expansion throughout the company."
Maida joined Allied Motion in 2012 and has served in senior executive roles including chief financial officer and vice president of operational excellence, where he led and promoted Allied Motion's culture of continuous improvement through the implementation of Allied Systematic Tools (AST) on a world-wide basis and in all areas of the company's business. He was named group president in 2020 to lead a re-aligned business unit and group structure to improve operating efficiencies and expand growth opportunities in North America.
With Maida's departure, the company is reorganizing its executive leadership team structure to more closely align its operations with customers in its selected and highly focused target markets.