Posted July 8, 2019
Pelican Products names director of supply chain and inventory performance
Pelican Products announced that Michael Bubica was promoted to director of supply chain and inventory performance.
---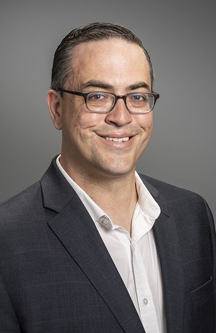 Bubica has worked at Pelican for over 10 years, most recently as demand, supply and distribution planning manager.
In his new role, he will work closely with sales, product management and customer service teams to better understand demand and better align supply and distribution planning to meet customer needs and Pelican's business objectives.
"Michael has been a great asset to Pelican for years and has frequently been recognized for his problem solving skills and achievements," said Sunil Malhotra, senior VP of worldwide operations. "We look forward to him taking operations and supply chain performance to the next level to better serve our customers."
Bubica attended Sonoma State University and has also earned a Certification in Production and Inventory Management from the American Production and Inventory and Control Society.