Posted July 9, 2019
Shurtape Technologies joins IBC
IBC announced that Shurtape Technologies, a manufacturer and marketer of pressure-sensitive adhesive tape products, has joined the IBC industrial buying group as a preferred supplier.
---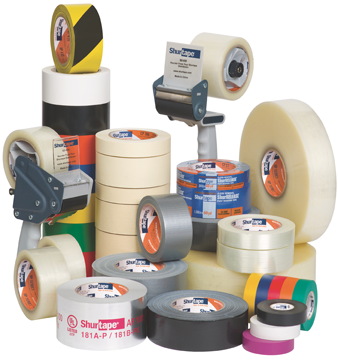 In joining IBC, Shurtape Technologies introduces its products into integrated supply chains in which IBC independent distributors are members, with locations in the U.S., Canada, Mexico and the Caribbean.
Shurtape products include cloth and duct tapes; foil, film and foam tapes; paper tapes; packaging tapes, and double coated tapes, in addition to automated and manual tape dispensers.
Headquartered in Hickory, North Carolina, Shurtape operates facilities in nine countries and employs over 1,500 globally.
"Providing our network of independent distributor members with access to the best products, most competitive pricing and most reliable suppliers contributes to growth and financial health throughout the end user segments and supply chains we serve," said Mark R. Higgins, business development, relations and recruitment. "As an IBC preferred supplier, Shurtape allows our distributor members to deliver the best solutions with the highest benefits to their end-user customers."
"Shurtape is both excited and proud to become a preferred supplier of IBC," said Rob Nelson, senior regional manager, sales, at Shurtape. "Through this partnership, IBC members will have access to our comprehensive product portfolio, in addition to resources, training and education to help promote success within the group. We look forward to a rewarding partnership."