Posted July 11, 2023
Ingersoll Rand names new CIO, SVP
Ingersoll Rand Inc., a global provider of mission-critical flow creation and industrial solutions, has appointed Matt Emmerich as senior vice president and chief information officer (CIO), effective July 17. He will report to, chairman, president and chief executive officer.
---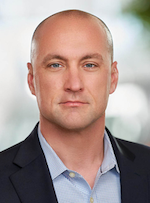 As CIO, Emmerich will lead the overall strategy and execution of the company's global information technology (IT) organization across technology operations, infrastructure, applications and information security. His leadership is critical to accelerating the company's digital transformation and innovation strategies.
"Matt has a unique background at the convergence of business and technology," said Reynal. "His established track record in driving transformation while maintaining seamless daily technology operations makes him uniquely qualified to help us solidify IT as a competitive advantage within Ingersoll Rand."
Emmerich has extensive experience in manufacturing, driving enterprise technology transformation and M&A integrations. In addition, he has leadership experience at scale in digital innovation, global market operations and cybersecurity.
Prior to Ingersoll Rand, he served in various leadership positions at Polaris, including CIO and vice president, global digital & information services, and vice president of service, during his more than a decade tenure.
Emmerich received his MBA from St. Cloud State University and his bachelor's degree from St. John's University.