Posted July 13, 2020
Bill Ward named Evergreen EVP
The Evergreen Marketing Group has named William W. Ward as executive vice president effective Sept. 1.
---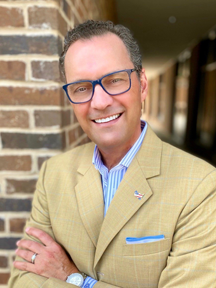 The selection of Ward is part of a succession plan as the group prepares for the retirement of long-time CEO Kevin Higginbotham in May 2022.
Ward has more than 30 years of sales, marketing and communications experience in the industrial and construction marketplace. Most recently, Ward was co-founder and managing director of Forward Collective LLC, a strategic marketing and communications firm, since 2015. The firm specialized in business-to-business sales and marketing consulting with a broad range of clients in the industrial and construction markets.
Prior to founding Forward Collective, Ward served as vice president of sales and a member of the executive management team for JPW Industries. While at JPW, Ward also served on the Evergreen Supplier Advisory Council. Ward's broad industry experience includes progressively more responsible positions at Propex LLC, Intertape Polymer Group, Streamlight Inc., Standard Abrasives and Cooper Industries.
"Bill brings a strong set of marketing, communications, and management skills to the group," said Terry Earle, chairman of Evergreen. "We are confident he can provide the leadership needed during this transition period."