Posted July 15, 2019
Hunter Industrial adds to executive team
Hunter Industrial, a division of the Hunter Fan Company, has named Mark D'Agostino its new senior vice president and general manager.
---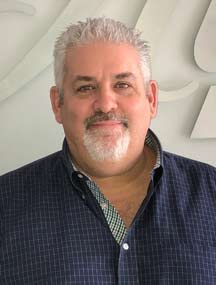 D'Agostino previously served as vice president of industrial sales for the company.
As SVP and GM, D'Agostino will oversee all facets of Hunter Industrial, including operations, sales, marketing and finance. For more than three years, he managed the company's industrial sales teams across four continents while helping to launch three product lines. Prior to Hunter Industrial, D'Agostino served as vice present of sales and marketing for Power-Flo Pumps & Systems. With more than 35 years of industrial experience, he has also held several other senior leadership positions, including president and CEO of Raven Products and Wilo USA.
"Mark has consistently led and grown our industrial sales each year, and his passion for the brand is undeniable," said John Alexander, CEO of Hunter Fan Company. "Mark is an industry expert, and I look forward to seeing where he takes our industrial division moving forward."