Posted July 22, 2019
Pelican Products names director of worldwide procurement
Pelican Products announced the hiring of Frank Gennaco as director of worldwide procurement.
---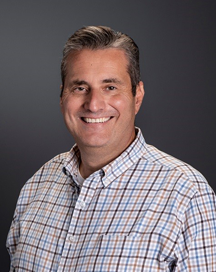 Gennaco will support Pelican's sourcing team, as well as work with the supply chain operations team to ensure raw materials and finished goods will adequately satisfy Pelican's global demand.
"Frank has extensive experience working in the fields of procurement and sourcing and we are excited to welcome him to the team," said Sunil Malhotra, senior vice president of worldwide operations. "We look forward to him providing efficient and cost-effective procurement leadership to our worldwide supply chain operations."
Gennaco previously worked for the multinational conglomerate, Honeywell International Inc., across numerous divisions of the company. He holds a Masters of Business Administration degree and a Bachelor of Science degree in Purchasing/Materials Management from Arizona State University.