Posted July 29, 2019
AgoNow names interim CEO
AgoNow LLC announced that Mike Denning has been named its interim CEO.
---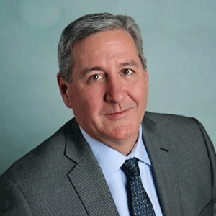 The appointment comes as CEO Larry Davis steps down to begin his role as president of Fairmont Supply Company, Washington, Pennsylvania, where he is overseeing the transformation of the industrial distributor. Davis will remain a co-owner of AgoNow.
"During this transition, business at AgoNow will continue normally, keeping our focus on growth and excellent customer care," Denning said.
Denning currently is the chief information officer and vice president of operations at AgoNow. Before co-founding AgoNow, Denning served as vice president of business development and analytics at one of the largest master distributors in the industrial market.
"With decades of experience and a strong commitment to AgoNow, Mike is the perfect candidate for this role," said Davis. "This transition will be handled smoothly and effectively and won't disrupt any partnerships with customers or suppliers."
Based in Tulsa, Oklahoma, AgoNow is a channel solutions partner that provides services directed at solving supply chain challenges with fulfillment and wholesale solutions, along with a comprehensive suite of digital tools