Posted July 29, 2019
Horizon Solutions adds to executive team
Horizon Solutions appointed Doug Walo vice president of energy services and construction sales East.
---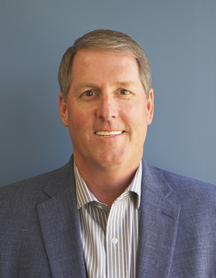 He will oversee the company's energy services division and New England construction sales. Walo will report to the company's president and CEO, John Kerkhove, and work out of its Taunton, Massachusetts, branch.
Walo brings over 30 years of electrical manufacturing and distribution experience as well as 20 years in sales leadership. He has effectively managed and enhanced sales territories and companies, leading significant sales growth.
"Doug is a collaborative leader who has a strong record of success, along with a deep understanding of our culture and values," said John Kerkhove. "Doug's diverse experience makes him the clear choice for this role, and I know he will work tirelessly growing our business and bringing innovative solutions to our customers."
Bruce Shaffer, who has led the Horizon Solutions Energy Services Division over the last several years, has announced he will retire at the end of March 2020. Over the next six months, the company will transition leadership of its Energy Services division to Walo.
"I am very excited to be part of the Horizon Solutions team. Having worked with them earlier in my career, it's a company I've long admired. I look forward to impacting its continued growth," said Walo.