Posted August 2, 2023
EMUGE-FRANKEN USA partners with Okuma
EMUGE-FRANKEN USA, a manufacturer of high-performance taps, thread mills, end mills, drills, and other rotary tools, announced it has partnered with Okuma America Corp., joining the Partners in Technology program, founded by Okuma.
---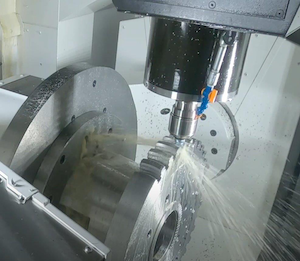 Partners in Technology is a collaborative network of more than 50 companies that provide distinctive technologies and services that augment Okuma CNC machines for metal cutting and manufacturing applications. Members of the Partners in Technology network work closely with Okuma personnel to solve problems and explore new productivity ideas for manufacturers.
The new partnership strategically combines high performance cutting tool solutions and applications expertise from EMUGE-FRANKEN with leading machine tool technology from Okuma. Both companies are committed to having the highest levels of customer satisfaction by offering innovative, precision solutions and application testing and support.
EMUGE-FRANKEN cutting tools feature premium quality solid carbide and tool steel, and unique designs with complex geometries, all precision-machined with remarkable accuracy. EMUGE-FRANKEN's on-going and intensive research and development also results in unique cutting tool solutions that significantly save time and enhance productivity. EMUGE-FRANKEN cutting tools and applications support will be available in Okuma's Technology Centers throughout the U.S., which includes locations in Charlotte, North Carolina, as well as Chicago and Houston.
"We are looking forward to collaborating with Okuma and the members of the Partners in Technology Network to combine our strengths and deliver innovative technology solutions to manufacturers worldwide," said Bob Hellinger, president, EMUGE-FRANKEN USA. "Together, we will help manufacturers achieve new levels of precision, efficiency and competitiveness."
"We are extremely pleased to welcome EMUGE-FRANKEN USA to Partners in Technology," said Mike Hampton, business development manager, at Okuma and manager of the Partners in Technology Program. "EMUGE-FRANKEN's globally recognized cutting tool solutions will strengthen and expand our technology portfolio, enhancing the customer experience."