Posted August 8, 2022
DXPE 2Q sales up 28.7 percent
DXP Enterprises reported sales of $367.8 million in the second quarter, a 28.7 percent increase compared to $285.7 million for the second quarter of 2021.
---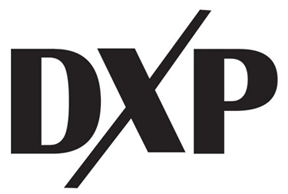 Net income for the quarter was $14.4 million, or 74 cents per diluted share, compared to $8.1 million, or 41 cents, for the corresponding prior-year period.
"Our second quarter financial results reflect broad based strength across DXP. We are pleased with our sequential and year-over-year sales growth and continual strength in EBITDA margins. We have underlying business momentum while our industry continues to effectively manage through inflationary pressures," said David R. Little, chairman and CEO.
Sales were $251.1 million for Service Centers, $57.8 million for Innovative Pumping Solutions and $58.9 million for Supply Chain Services.
"While the macro-environment continues to remain dynamic, we still see a strong second half of 2022 with good demand trends, acquisitions and strategic initiatives that will allow us to finish 2022 strong and position us for a better 2023," Little said.