Posted August 12, 2022
Distribution Solutions Group reports Q2 loss
Distributions Solutions Group reported net sales for the second quarter of $321.3 million, an increase of 139.5 percent from $134.1 million in last year's second quarter.
---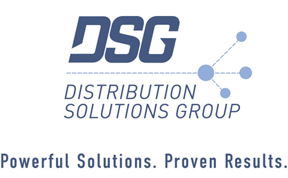 The company formed as a result of the merger of Lawson Products, Gexpro Services and TestEquity on April 1 experienced a net loss of $4.7 million or 23 cents per diluted share.
Sales for Lawson Products were $107.3 million, Gexpro Services had sales of $99.8 million and TestEquity net sales for the period were $97.9 million. Other sales of $16.3 million are primarily attributed to The Bolt Supply House and unallocated holding company costs.
"For the quarter, net sales grew to $321.3 million including acquisition revenues, coupled with 11.8 percent growth in our organic business. This growth drove adjusted EBITDA to $31.7 million or 9.9 percent of sales," said Bryan King, CEO and chairman of the board. "We continue to see solid product demand from our customers across many of our end markets."
King added, "During the quarter we successfully completed two accretive acquisitions with aggregate annual revenues of approximately $119 million which are expected to generate annual adjusted EBITDA in excess of $10 million. Our acquisition pipeline is strong and we are committed to investing resources and capital to ensure that acquisitions are accretive to our growth and earnings profile."