Posted August 13, 2023
Sandvik Coromant to host in-person training event on automotive aluminum
Sandvik Coromant, a manufacturer of cutting tool solutions, is hosting an interactive educational event focused on advancing automotive aluminum machining techniques. Open to automotive and industry professionals who work with aluminum, "Accelerating Into the Future of Aluminum Machining" will take place August 24, 9:30 a.m. to 2:30 p.m. ET at the Sandvik Coromant Center Mebane, 295 Maple Lane, Mebane, N.C.
---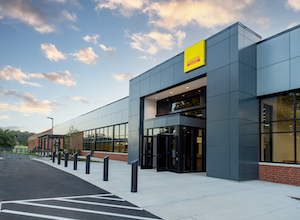 Registration for the event is available online at https://go.sandvik.coromant.com/saam-us-2308-ev-AutoAlu_LP-Registration.html.
The automotive industry is facing significant challenges in a rapidly changing landscape, with new technology developments and the need to adapt to lighter materials, hybrid and electric car advancements, more efficient batteries, and downsized combustion engines. To address these hurdles, Sandvik Coromant has developed breakthrough methods and customized tools to enhance aluminum machining processes for a wide range of components going into vehicles from motorcycles to heavy trucks.
The event will feature a mix of classroom sessions and hands-on application training, combining theoretical knowledge with practical exercises on actual machines. Participants will build and strengthen their competence and confidence in machining fundamentals, product knowledge and application strategies, allowing them to stay ahead in the competitive automotive industry.
Highlights of the event include:
Live Machining Demonstrations: Featuring the latest in bi-metal machining for internal combustion engine (ICE) blocks, showcasing aluminum super finishing and RTV gasket surface machining.
One-to-One Personalized Clinics: Participants will have the opportunity to engage in additional personalized clinics with Sandvik Coromant's top automotive aluminum experts. These clinics have limited availability, with only ten spots open, so early registration is recommended.
Factory Production Tour: Showcasing Sandvik Coromant's highly automated production facility and cutting-edge manufacturing processes.
Lunch will be provided to all attendees, with time for networking and knowledge-sharing.