Posted August 20, 2019
IWDC names new director of marketing
The IWDC announced that Erica Janas will be joining IWDC as director of marketing effective Aug. 26.
---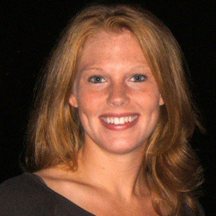 Janas will be responsible for overall IWDC marketing initiatives and will also lead the PurityPlus Specialty Gas program. IWDC's marketing staff including graphic design, website support, digital marketing, and event planning will report to her.
Janas comes to IWDC from Thermo Fisher Scientific, where she held field sales and project management positions. Prior to Thermo Fisher she was North American sales manager at Proton Onsite, where she became involved with IWDC's PurityPlus Specialty Gas program. She holds a Bachelor of Science in Chemistry from Southern Connecticut State University and an MBA in Marketing & Finance from Albertus Magnus College.
Janas and her family will relocate from Connecticut to the Indianapolis area later this fall.